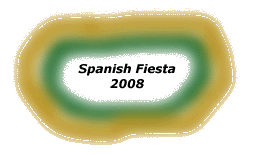 Article
New Zealand's challenge for the Americas Cup took hundreds of Kiwis to Valencia to be part of the excitement of those weeks and many of them took the opportunity to explore the fascinating tourist attractions offered by the ancient culture of Spain. Now most of them have returned home or gone on to continue their overseas experiences.
For one party of Coasties their experience of Spain is about to begin. They are a group of Ngati Porou who have a more intimate reason for their journey which is to visit the birthplace of their ancestor Manuel Jose, one of the early traders on the Coast and at one time the leader of traders in the Waiapu valley. The living descendants of Manuel Jose and the five Ngati Porou women who were the mothers of his children now number upwards of ten thousand. They have been aware of their Spanish ancestry and indeed are known amongst the Ngati Porou as the "Paniora", but about their tipuna they have known little. Two place-names were recalled, Segovia and Valverde. Segovia was on a map but Val Verdes were scattered throughout Spain and Spain thirty years ago was still a remote country on the other side of the world known only for it bull –fights and flamenco dancing. The interest was always there and the three Family Reunions held every ten years since 1980 built on this, but Manuel Jose himself remained an enigma. Any who had known him as their grandfather had passed on before there was any coming together to celebrate his life, the five surviving grandchildren in 1980 having been born after his death.
And so the situation remained until the interest of a Spanish- speaking Wellington journalist, Dianna Burns, was sparked by something she heard about this element of Ngati Porou who were of Spanish descent. She made contact with the Jose Whanau and she and film-makers for Spanish TV were invited to attend the 2001 Manuel Jose Reunion. Dianna Burns's Spanish contacts were intrigued to learn that a community in faraway New Zealand, the very antipodes of Spain, looked back to Spain as part of their being and feeling that there would be great interest in a wider– ranging documentary a Television crew again visited Rangitukai to interview descendants. Threads of information from their interviews, especially the mention of Segovia and Val Verde further encouraged them as historians. Research led to the identification of the village of Val Verde del Majano in Segovia as the probable Val Verde of the family tradition. And so it turned out. The local teacher-historian and genealogist, after searching many tomes of church records in the Iglesia de la Asuncion, dating back to the eighteenth century found the baptism record of Manuel Jose, child of Jose de Frutos and Maria Huerta.
An excellent hour-long documentary, "Beneath Your Feet" was the result and had its first viewing in February 2006, when Agustin Yague Barredo, Cultural Representative with the Spanish Embassy brought the documentary to Rangitukia. The hour-long documentary traces not only the history of Spanish exploration in the Pacific but shows residents of Rangitukia suddenly fluent in the Spanish language as well as views of Val Verde del Majano and shots of the records of Manuel Jose's baptism and of his home in the village. A step further was taken with the visit to Rangitukia in May, this year of Emilio Perez de Agreda, Deputy Head of Mission with the Spanish Embassy who attended a well-attended meeting of Jose descendants. He spoke of moves to strengthen the bonds with Spain, urged the teaching of Spanish in schools on the Coast and told of the increasing interest in Spain in New Zealand as a tourist destination.
Now a party of twelve family members leave for Spain and Val Verde del Majano at the beginning of August. They will be joined by four more already in Europe and all will be welcomed by the Mayor and citizens of the village, including descendants of Manuel Jose's sister still living in the area of Val Verde del Majano. A journalist with Spain's widest- circulating Sunday paper has been in touch with Jose family members for information on the Spanish on the Coast and aspects of the Maori culture of the area. It is understood that a party from Spain will visit New Zealand and the East Coast in early January.
With this in mind the Paniora of the coast have begun planning and a date has been set to hold a Spanish fiesta at Te Araroa on 5 January 2008. A committee has been formed, three meetings have been well attended and ideas have rolled out to make the visitors welcome in coast style with a fiesta blending Spanish and Maori culture. Visitors will be welcomed Maori style. There will be a cavalcade to Te Araroa Domain . There will be "Running of the Bulls". There will be a variety of fair-ground entertainment. There will be music throughout the day. There will be stalls selling various wares. Spanish dress will be much in evidence.
The day will end with a Spanish Ball at Hinerupe marae and presentation of young men and women to elders of the Whanau and dignitaries from Spain.
The organizers stress that this will be an occasion open to everybody, Coast residents and visitors alike. It is hoped that a successful fiesta may become an event held each year between Christmas and New Year to avoid clashing with Pa Wars, and an attraction on the tourist route and a date on the holiday calendar for the people of the Coast.
Photo's
| | | |
| --- | --- | --- |
| Fiesta Poster #1 | Fiesta Poster #2 | Fiesta Poster #3 |
| The yearly Rocio pilgrimage in Andalucia | Vivienne McConnell on her horse | The two lead women on their horses |
| Bull run | | |